Strong foundations
New horizons
N.Cole was established in 1932 and over our long history we've earned a reputation for integrity, quality and hard work. We also know that relationships build buildings, so we've been working on ours for almost a century now.
Today we're building on that history with our sight set on the future. N.Cole are construction innovators, continuously improving and using the latest technology to ensure quality, consistency and value. We're passionate about sustainability and ensuring we have a positive social impact so we can help build a better tomorrow.
N.Cole are building a better future by minimising the environmental impact of every project – and helping our clients to realise their sustainability potential.
Recycling waste from our sites.
Consistently upskilling our teams in the latest sustainable building innovations.
Reducing project waste by streamlining the project design and delivery process.
Using sustainable, energy saving materials to add value through the lifecycle of a building.
Going above and beyond what's required to comply with the International Organisation for Standardisation (ISO) 14001:2004
Environmental management systems standard.
Up to 40% of greenhouse gas emissions are from buildings, and construction sites often waste up to 30% of their materials. We're committed to doing our bit to improve those numbers by building sustainability into everything we do.
We ensure that all our projects and everything we do has a positive impact on our clients, our staff and the local community.
Building positive relationships with everyone associated with our projects. Whether that's the client, their architect or their next door neighbours.
Building pathways into employment for those who lack the support or access.
Up to 40% of greenhouse gas emissions are from buildings, and construction sites often waste up to 30% of their materials. We're committed to doing our bit to improve those numbers by building sustainability into everything we do.
Most importantly, N.Cole crafts buildings that enhance our local communities and environments, leaving clients with a quality asset that will last for generations.
Here at N.Cole we believe that everyone has the right to work in a safe, healthy environment. To ensure every project provides that environment we employ a dedicated health and safety team to support our employees, subcontractors and clients.
To deliver industry-leading health and safety outcomes we:
Fully embrace New Zealand's latest Health & Safety at Work Act legislation.
Comply with ISO 14001 Safety Management Systems & Governance.
Have a membership with Site Safe New Zealand.
Our Director Blake Ingram also leads our health and safety committee and participates in H&S forums.
N.Cole's strength is in our people. Our leadership team has a proven track record of delivering high value, complex projects, and building lasting relationships with clients.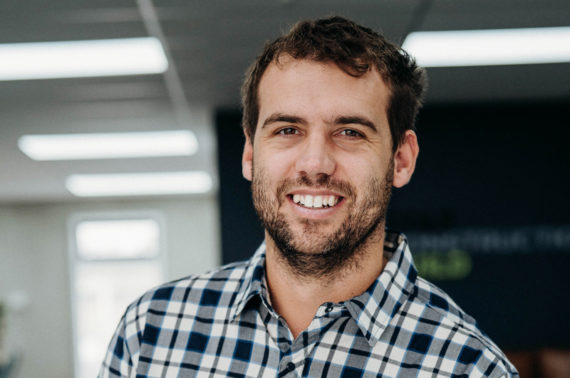 Blake Ingram has almost two decades of experience in strategic business planning and delivering projects of up to $30 million. He began his career as an apprentice plumber and has now held Director positions at two fast-growing construction companies.
Thanks to Blake's experience and his uncompromising attention to detail – N.Cole has built a strong base of repeat clients.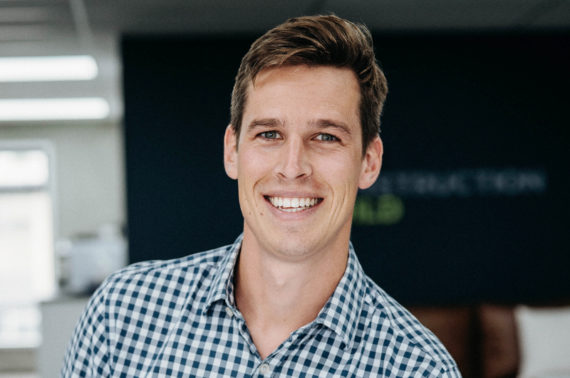 Tony Hird has been working in the construction industry since early 2009, gaining valuable experience leading several high profile projects valuing over $3 billion NZD.
He meticulously manages the financial aspects of every project to ensure they are delivered on budget and clearly communicates with all key stakeholders. His financial acumen and open, transparent communication enables N.Cole to continue delivering value for our clients.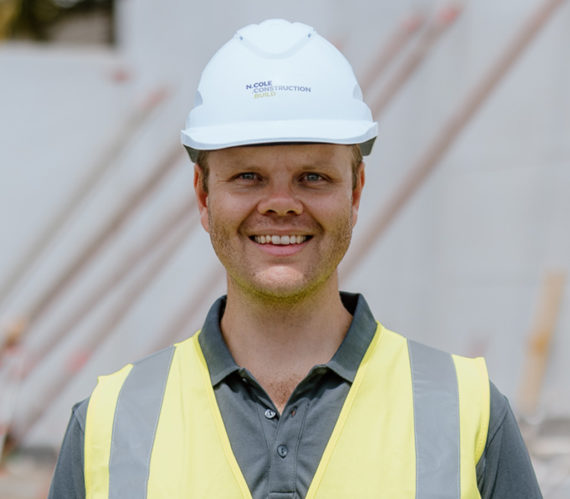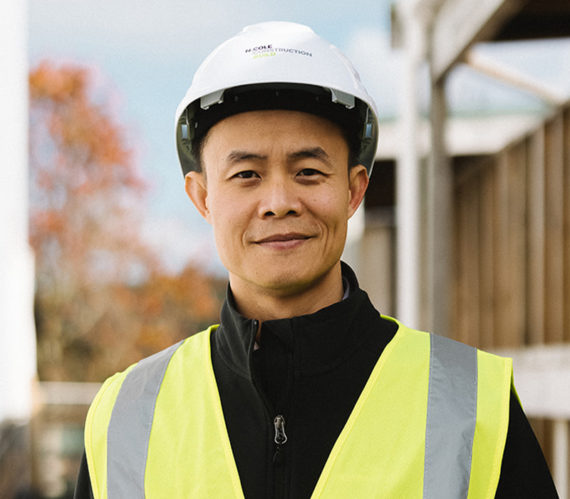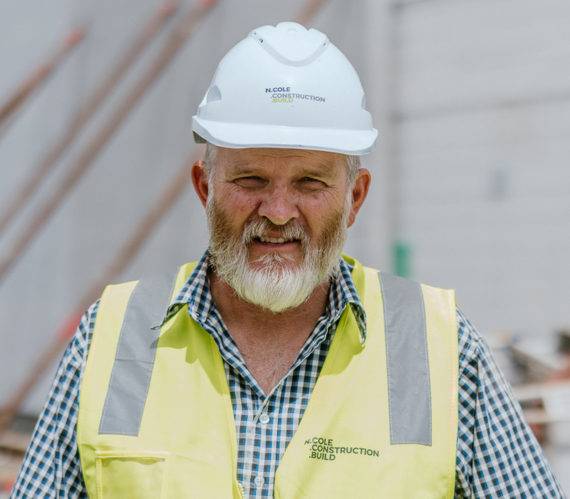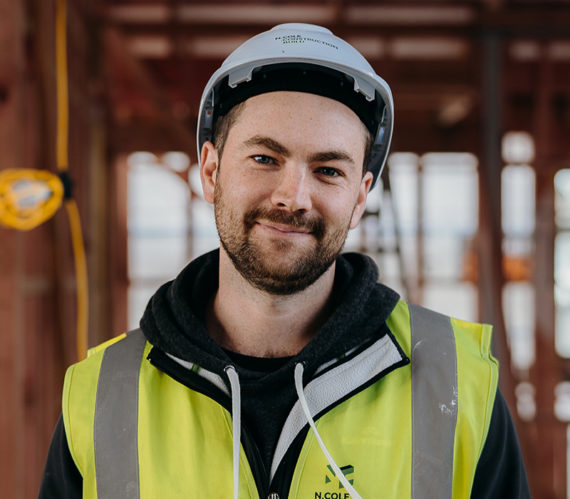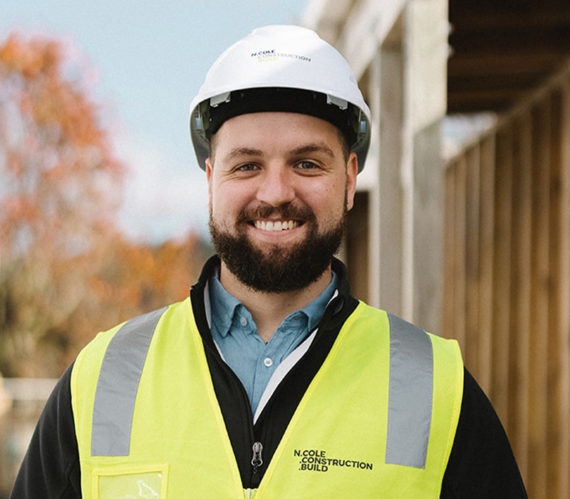 Communicate,
communicate, communicate.
What is the right
thing to do? Do it!
Be proactive, be humble.
Relationships build buildings.
Add value.
Go the extra mile.
N.Cole are one of Auckland's oldest construction companies, started in 1932 by the late Noel Cole, who was once president of the Master Builders Association. We've built many iconic Auckland landmarks over the decades, including the Mission Bay fountain and the historic Waitomo Caves Hotel.
Why have we been in business for so long? Because we have a track record of consistently delivering high quality complex projects and building lasting relationships with our clients.
We add value for decades beyond the construction phase, by crafting beautiful buildings that enhance our client's businesses and stand the test of time.
N.Cole offer a full suite of construction services for commercial, residential, public and government buildings.
Planning and design:

Scoping, strategy, budgeting, cost control, design management, design coordination and value engineering. 

Execution and approval:

Quality assurance inspections, relocation and move management, voice and data integration, user acceptance testing and authority approvals. 
This service is designed to provide you with certainty by reducing risk, ensuring quality, achieving your project timelines and staying within budget. This is achieved by meticulous planning and quality control.
Management and administration of contract deliverables.

Scope management.

Client focused programme development and management.

Commercial and cost management and financial administration. 

Quality assurance management.

On-site construction management.

Sub-contractor and consultant management.

Communication administration.
Our team will also manage health, safety and environmental risks to ensure your project has a positive effect on all stakeholders and the surrounding community.
Portfolio capital planning, development and implementation.

Major and minor planned works programmes.

Retail and branch networks.

Portfolio optimisation.

Workflow management.
This service also includes preventative maintenance planning to extend the life of your building and reduce maintenance costs.
Tailored construction services
You'll have access to our team's full experience and expertise and specialist consultants in order to solve your unique problems and complete your project. 
Enquire about our tailored construction services for more information. 
Our heritage restoration service includes:
Demolition of existing builds. 

Restoration of building character using a diverse array of construction methods.

Modernisation of building amenities where appropriate. 

Management of historically significant and/or sensitive sites. 
Enquire about our heritage restoration services for more information. 
Our service includes:
Initial seismic assessment and provision of local authorities with correct information. 

Detailed engineering assessment. 

Creation of a design that provides a long term solution for your building's weakness.

Full CCC signoff for all works. 

Comprehensive indemnity insurance. 
N.Cole is a name that's trusted in the industry and has been strengthening Auckland's buildings for decades.